Converting users from capsules
to fresh beans.
BRIEF
Amidst a global coffee capsule machine trend, led by George Clooney, Philips decided to launch a new range of fresh beans coffee machines for home across the Middle East. The challenge? Convincing "non-coffee savvy" customers about the endless possibilities and superior quality offered by fresh beans coffee machines, creating awareness about the products and converting users from capsules to fresh beans.
POSITIONING
By making the consumer's personal taste the hero, Philips Coffee Machines become the enabler that allows the consumer to have their coffee, their way, in the comfort of their home. And also positioning the machines as a better alternative, both economically and environmentally, compared to capsules.
A two months digital and social activation that acted as an emotional hook celebrating people's unique coffee taste, and giving them a platform to experience the new Philips Coffee Machines.
USING SOCIAL CONTENT TO DRIVE TRAFFIC TO THE MICROSITE
INTRODUCING OUR PRODUCTS
We also created a series of posts highlighting
the features of our machines.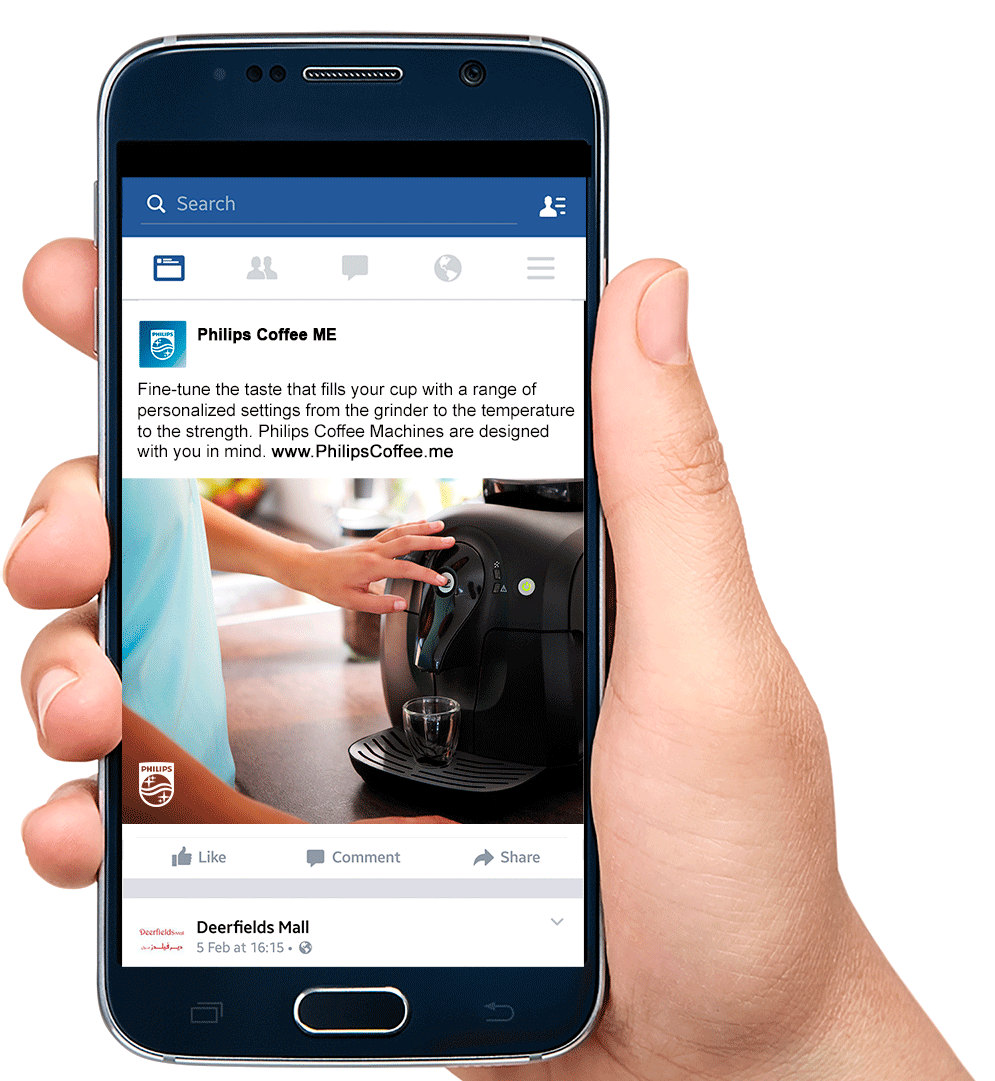 EDUCATING THROUGH ENGAGEMENT
On top of this, we created informative posts to make people aware of the cost of capsules compared to beans. These posts would also direct our consumers to the microsite where they could calculate their own coffee spend. A real caffeine-free wake up call!
ALL AROUND A CAMPAIGN MICROSITE THAT ENGAGES,
WHILE DRIVING CONSIDERATION AND SALES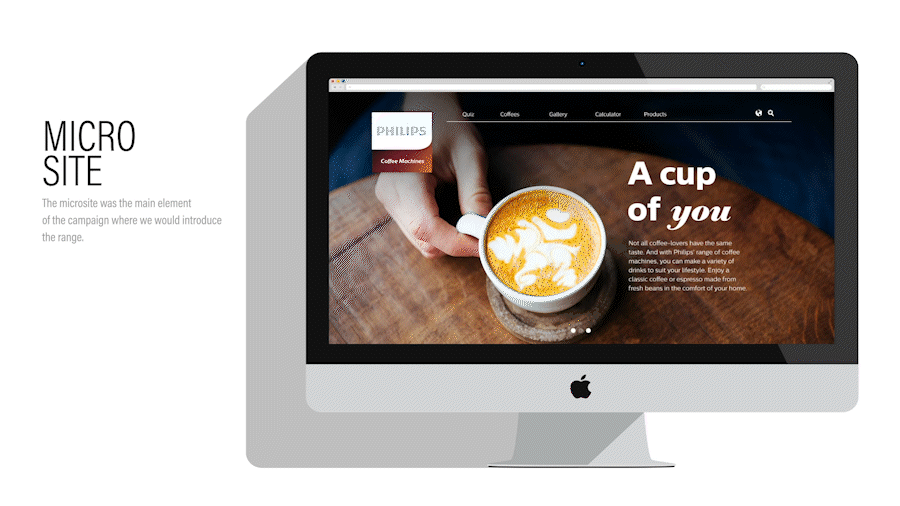 WITH ADDITIONAL SOCIAL CONTENT TO CREATE DIALOGUE WITH THE COMMUNITY,
AT THE RIGHT TIME EVERY DAY.