Vodafone Brand Review 2009 - 2010
For Vodafone,
whatever it takes
Every year Vodafone would carry out an evaluation of different projects created by the marketing and advertising companies working for the brand during the previous year.
 In an attempt to break the clutter, each agency faced this "test" creating an original presentation showcasing their work for the brand.
Our project-recap presentation
Under the concept-headline "For Vodafone, whatever it takes", we sent "a proof" (served up with a touch of humor) of all the things, creative and non-creative, we would be able to do while working for the brand.
A local artist was commissioned to create 25 different voodoo dolls, one for each Vodafone's marketing team employee, and representing Vodafone's competitors in Spain. The message was somehow clear... we had done our best, and even "a bit more", during the previous year to achieve the brand's communicational goals.
"For Vodafone, whatever it takes.
Brand Review 2009 - 2010"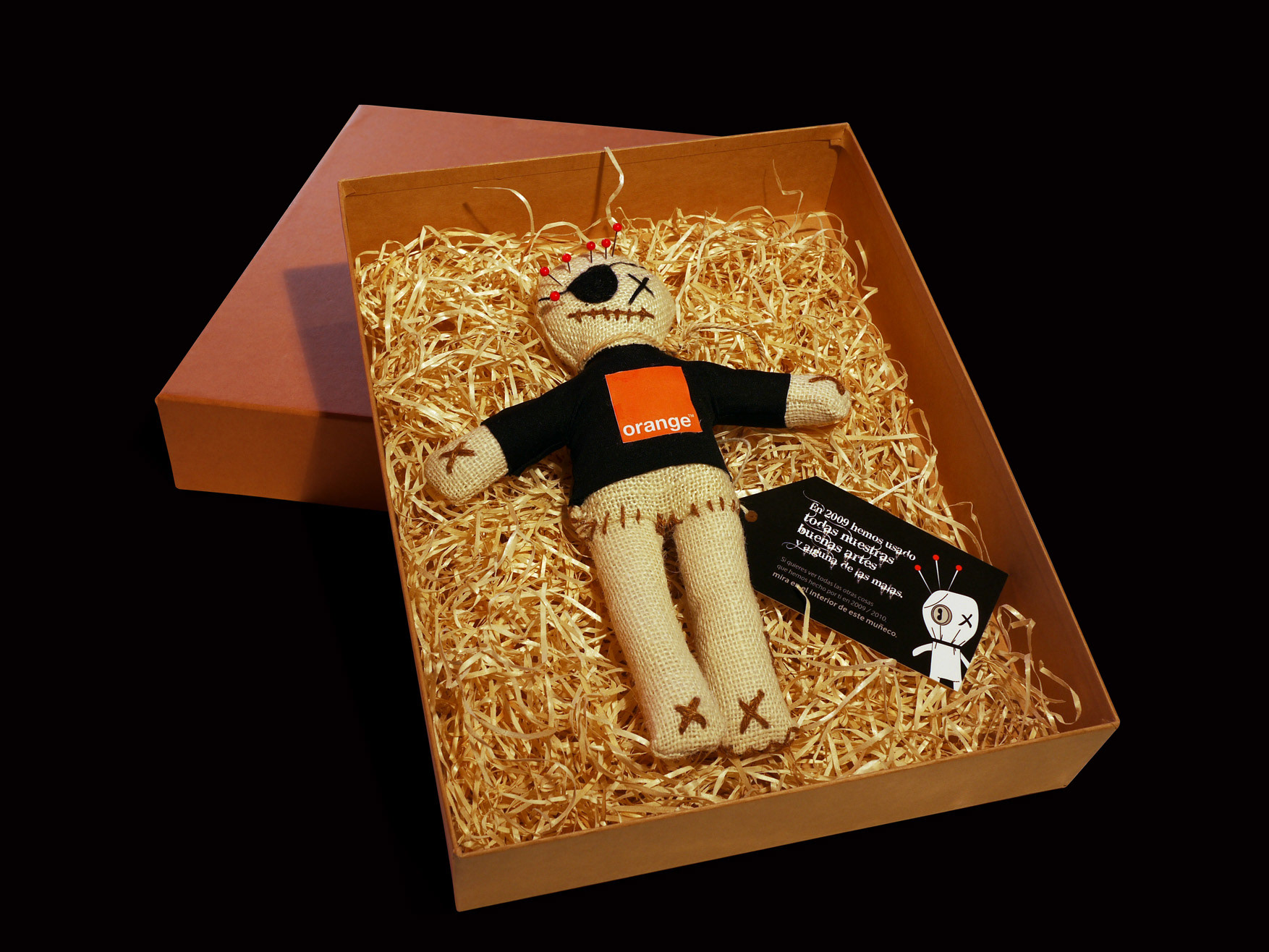 Voodoo doll label - front text
"During 2009 we did our best and a little witchcraft.
To see everything else we did for you in 2009 / 2010, take a look inside the doll."
Voodoo doll label - back text
At Arnold 4D we are so devoted to Vodafone, that in addition to what you requested in your briefings we did some extra work to "finish" with your competitors.